Road transport is all about optimum efficiency. DAF offers a total transport solution via the support of a professional organisation and extensive dealer network that helps customers choose the right vehicle, finance it, maintain it and keep it running in peak condition at all times. At DAF Trucks Australia, we regard every truck as a business tool. We understand any acquisition should be evaluated from the bottom line up. And that is why DAF is the smart investment. It is the combination of a world-class product, local knowledge and support from DAF and PACCAR dealers located around Australia. We are there to help solve your problems quickly to keep you moving.
Safety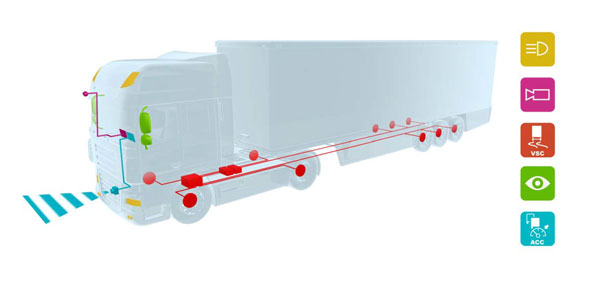 Walking around a DAF truck will give you an appreciation of its good looks and European pedigree. Perhaps what you can't see is even more revealing and impressive. Such as the active and passive safety features of DAF vehicles. With excellent temperature control, low interior noise level, high backed seats, large front and side mirrors and fully adjustable steering column, the DAF cab provides the driver with a comfortable and safer working environment.
PACCAR Engines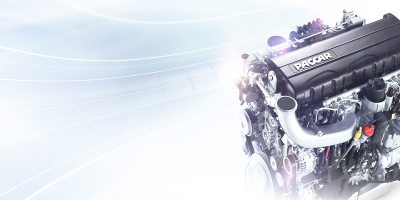 All PACCAR engines are designed to offer the highest standards of economy, reliability and durability. The 6-cylinder, in-line engines with SMART high-pressure injection systems are cleaner and deliver high power and torque at low engine speeds.
Fuel Efficiency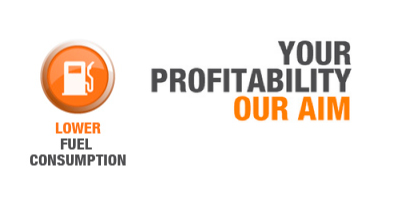 A fuel-efficient engine alone does not guarantee low fuel consumption; the gearbox and rear axle are also vitally important. That is why DAF pays great attention to integrated and optimal driveline technology. A new Intarder, plus faster rear axle ratios give the best combination of performance, efficiency and low weight.
Driver Environment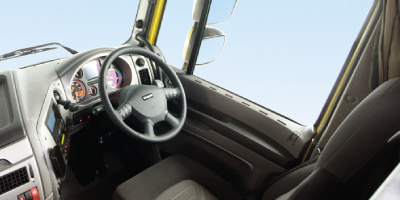 Comfort, safety and efficiency are at the heart of DAF design. From the comfortable cab and superior safety features to its sleek good looks, the DAF range is designed to make life easier for the professional truck driver and operator. Driver comfort and satisfaction are essential elements to safer trucking. Clever cab ergonomics can lead to less distraction and less fatigue by increasing the ease of operation for the transport professional.